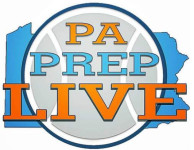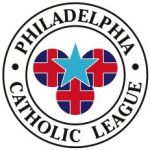 By Andrew Robinson
For a player like AJ Hoggard, the balance between taking over a game and starting to do too much is often razor-thin.The Archbishop Carroll sophomore has been working all season to hone that instinct and use his wealth of skills to best help the Patriots when they need it. Friday night in the second half, Hoggard toed the line perfectly, seizing the moment in the fourth quarter to rally his team past Archbishop Wood.
Hoggard scored 23 points as Caroll topped Wood for the second time this week, claiming a 69-62 win in their PCL quarterfinal matchup.
"I felt like the second half had to be mine," Hoggard said. "I had to get my team over the hump. I wasn't going out again like we did last year, especially on our home court. I was going to do what I had to do for us to win."
The winningest senior class in Wood history needed to get one more win to keep its season alive, but couldn't quite muster enough big shots down the stretch to do so. Wood shook off a slow start and battled back to take a lead into the half, with Julius Phillips and Andrew Funk carrying the load on offense.