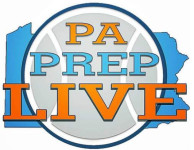 By PAPrepLive
With The Christian Academy girls stepping up into a state tournament Saturday, coach Jason Wilt knew they would have a tough task in the opening game against Weatherly, District 11's Class A runner-up.
But TCA hung around, and was within just a few possessions of Weatherly until the fourth quarter, when the team from the Poconos suddenly pulled away en route to a 63-41 victory.
Weatherly had a 26-point fourth quarter, but maybe it took that long to realize TCA (19-7) wasn't going to go away easily.
"It was a good year," Wilt said. "We had no business being where we were and the game was a lot closer than that score indicates. Once they busted it open, they kept pouring it on, but it was a close game for a long time."
TCA was led by senior guard Grace Gormley, who poured in 18 points. Britney Dike and Deasia Speaks added eight points each.
Weatherly, which led 28-23 at the half, was boosted by Lindsey Hoffman's 23-point outing. Emily Zoscin added 15 points. Weatherly (17-4) moves on to play Benton in the second round Wednesday.