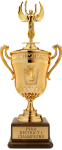 By Matt Smith
Ainsley Davis had to step away from the Sacred Heart Academy basketball team in January, days after the start of her junior season.
She had tested positive for COVID-19.
"It was really hard," Davis said. "I had it pretty bad for a few days, but (then) I started to feel a lot better. It was really difficult to not come back and play right away because of protocol, even though I was feeling fine. So, when I was able to come back it was really nice to be able bring so much energy and motivation to the team."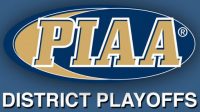 Davis returned in late February and helped Sacred Heart earn the No. 1 seed in District 1 Class 2A. The Lions won their fifth straight district championship Tuesday with a 47-11 victory over No. 2 Dock Mennonite.
"I felt like I took it all for granted," Davis said. "I never really expected to have to sit out and not be able to play, but I was glad to be back on the team."