By Mitchell Gladstone
You looked up at the scoreboard after one quarter and thought there was some kind of malfunction.
Haverford 8, Garnet Valley 0.
It just didn't seem right. No points for a Jaguars team that had steamrolled through the Central League, scoring at least 50 points in its first 21 games of the season, seemed infeasible. 
But you only had to look back to last Thursday — a 51-48 home loss to these very same Fords — to know that you weren't crazy.
With a defensive performance as impressive as any all season long, Haverford upset top-seeded Garnet Valley 36-30 in a Central League semifinal matchup Monday night at Marple Newtown, sending the Fords into Tuesday's title game.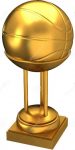 Coach Keith Heinerichs didn't necessarily want to make too much of what's certainly become Haverford's identity, but when you hold one of the area's top teams to just eight made field goals on 48 attempts and two quarters of six or fewer points, it's an outing more than worthy of recognition.
Webmaster's note: Listen to the Central League Boy's and Girl's Basketball Championships tonight, LIVE, right here on Delcohoops.com!