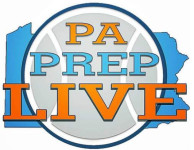 By Matthew De George
Even without leading scorer Nick Simmons, Academy Park managed to impact the Del Val League title race Tuesday, thanks in large part to Marq Greenwood.
Greenwood hit the game-winning 3-pointer with three seconds left as Academy Park defeated Chester for a second time in three years, 69-66.
Greenwood scored 14 points, as did Shermik Lofton, who grabbed 10 rebounds. Nasiem Harley led the way with 19 points for Academy Park (12-9, 6-3 Del Val), which was playing without Simmons after two technical fouls in Saturday's game.
Jamar Sudan scored 21 points for Chester, while Ahrod Carter added 20. The loss means Chester (16-5, 7-2) cedes control of its destiny in the league title picture. The Clippers now need a win Thursday against Glen Mills and a loss by Penn Wood, which clinched a share of the title Tuesday.
(click on this link for more game stories and scores)