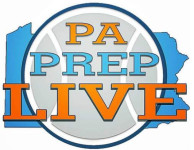 By Matt Smith
Cardinal O'Hara's youth movement for the 2018-19 season required first-year head coach Chrissie Doogan to espouse patience.
Doogan knew this year would be a new era for the program the day she was promoted from her role of assistant coach.
"This team never played together before this year, and everything was new. It took a lot of time," Doogan said after the Lions' win over Plymouth Whitemarsh in the first round of the PIAA Class 6A tournament.
"We were so fortunate in the past with Kenzie (Gardner), Maura (Hendrixson), Molly (Paolino) and (Hannah) Nihill. All those kids grew up playing together. These guys have never played together, so it does take some time. We've been tested, we've been in games where we've had big leads and lost it. Today's win was a real gut-check. It was a gut-check win where they were down and had to battle back. I'm so proud of them."
Sophomore guard Amaris Baker keyed the Lions' resurgence in the fourth quarter. She tallied 14 points and made four steals. But it was O'Hara's solid defense that was the real story.
One of Doogan's more underrated players is senior guard Erin Welde, who was a reserve player on those great O'Hara teams before earning a starting job this season. Welde and Kerry Patterson are the team's only seniors, and both are relied on for their leadership abilities. Welde doesn't score often, but she is extremely valuable to Doogan due to her solid play on defense. Welde is not a flashy player, but she is steady.