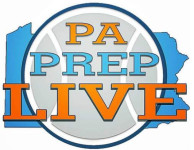 By Matt Smith
Cardinal O'Hara's surprising run in the PIAA Class 6A tournament was halted in the quarterfinal round Friday night.
The District 12 champion Lions couldn't quite contain Neshaminy senior Brooke Mullin, who collected 11 of her game-high 15 points in the second half to lead the Redskins to a 47-35 victory.
"Brooke Mullin is so good," O'Hara senior guard Kerry Patterson said. "Alli (Harvey) is a good shooter and their point guard, Kristin (Curley), is a real good player. They have a lot of girls who can shoot and score. They all work really good together, so to guard them was kind of hard.
"Overall, I thought we did a pretty good job, it was just toward the end of the game when we started to get down on ourselves a little bit."
Which is what happens with young teams sometimes.