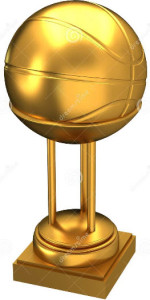 By Matt Smith
Cardinal O'Hara faces a mammoth challenge Friday night in the PIAA Class AAAA championship game.
The Lions will try to put a stop to Cumberland Valley's dominance, while also facing the expectation of becoming the first team at their school to win a state championship.
Cumberland Valley (28-3) is a seasoned squad with the championship pedigree. The District Three champs are going after their third consecutive PIAA Class AAAA title, a team oozing with Division I talent and experience.
To suggest O'Hara (26-3) is a decided underdog in this, its second state finals appearance, wouldn't be a stretch. But that doesn't belie the fact that O'Hara is equally deserving and capable of going the distance.
At the start of the season, O'Hara and Cumberland Valley were considered the two favorites in PIAA Class AAAA. In fact, according to PennLive.com's weekly state rankings, the Eagles and Lions were Nos. 1 and 2, respectively, in the preseason. Both programs have lived up to the hype, setting up a date with destiny at Hershey's Giant Center. Tip-off is scheduled for 6 o'clock.
O'Hara began its campaign with eight consecutive victories before falling to Delaware powerhouse Ursuline Academy in mid-January. Its only other defeats were to Catholic League rivals Neumann-Goretti in the regular season, and Archbishop Wood in the semifinal round of the Philadelphia Catholic League playoffs. Both N-G and Wood are playing for state titles this weekend, as well. O'Hara has won 14 of 15 games, including a 48-41 decision over North Penn in the state semifinals Tuesday.