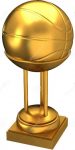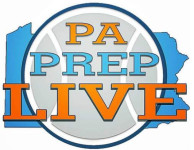 By Matt Smith
Garnet Valley has walked around with a target on its back for a long time. The team to beat in the Central League had won four consecutive league titles and had lost only one game to a conference foe since the beginning of the 2015-16 campaign.
Springfield was tired of seeing Garnet Valley win and wanted to do something about it. The Cougars believed it was their time.
It's not a coincidence that a Ky McNichol-led Springfield team was the last to defeat Garnet Valley. You have to go back to Dec. 22, 2015, when McNichol was in her second year coaching the Cougars. In her rookie season she won six games. The next season, within its first month, McNichol was the coach responsible for ending Garnet Valley's then-38-game winning streak in the Central League.
Could the Cougars do it again Tuesday night at Harriton, with the Central League title at stake? You bet.
(click on this link for the full story)
Webmaster's note: The Garnet Valley vs Springfield game was our Game-of-the-Week and can be heard on our Archives link by clicking on the player below.
Podcast: Play in new window | Download
Subscribe: RSS