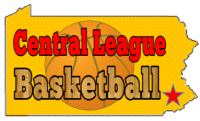 By Matt Smith
There are five teams that could conceivably win the Central League title.
Anyone who's been paying attention will admit that Springfield is the best team. The Cougars are on a roll, winning their first 13 games, including a 44-27 rout of Ridley Tuesday night.
Generally speaking, though, the league is fairly balanced. And in a season shortened by the coronavirus pandemic, all it takes is for one average team to have a great night against a good team to change everything.
So, let's take a look at the top-five teams (and one wild card) that could win it all. The 12-team tournament begins Saturday and run until next Thursday. The top-four teams in the regular season will earn a first-round bye.