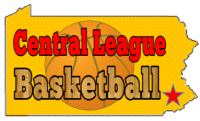 By Matthew DeGeorge
Gannon McKee didn't expect, when he arrived at Conestoga High School Thursday night, that by the end of the evening, he'd end up detailing Ryan Wootten's offensive prowess. Wootten might not have, either.
A role player who averages 4.4 points per game, fifth-most on a Garnet Valley squad with at most a six-deep rotation, it's usually others who step to the offensive forefront.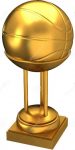 But in the Central League final, Wootten picked a fine time to have a career night.
"We were just ready," Wootten said. "Shooters shoot. Our game plan was drive and kick and get guys open."
Shooters also cut down the nets, as Garnet Valley did after a 52-39 win over top-seeded Conestoga for the first Central League championship in program history.
Want to watch the archive?  Go to Conestoga Basketball.