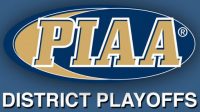 By Matthew DeGeorge
Jerry Flynn admitted that his shoulders slumped for the briefest of moments. His Penn Wood Patriots trailed Penncrest by six points, the largest lead for either side in a back-and-forth District 1 Class 5A semifinal at Norristown High School Wednesday night.
In the moment, the six points felt like much more than two possessions.
In the end, they turned out to be much less.
"I felt like I started to give up, which I shouldn't do," the junior forward said. "But I was like, there's a lot of time to get back in the game, win this. Coach was giving up great plays, and we executed it."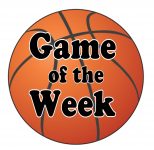 Flynn answered immediately with a three-point play, part of a 21-point night, as No. 7 seed Penn Wood scored 16 of the game's final 21 points for a 56-51 upset win.
Penn Wood (16-8) advances to Saturday's district final at Temple University at 3. The Patriots will take on top-seeded West Chester East, last year's runner-up that defeated Rustin 50-36. It's Penn Wood's first district final since 2010.
Third-seeded Penncrest (21-7) falls into the District 1 third-place game for the second straight year against Rustin. Both teams are guaranteed spots in the PIAA tournament.
(click on this link for the full story)
Webmaster's note: Missed the game? Listen to the entire game on our archive file listed below. Go to our Broadcast Archives page for all game
archives. This Saturday, February 29th, Delcohoops.com will broadcast the 5A boy's District One Championship game between Penn Wood vs. W.C. East. Our broadcast begins at 2:45 PM.
Podcast: Play in new window | Download
Subscribe: RSS