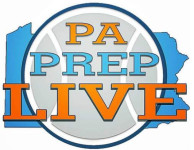 By Matthew De George
Damir Fleming scored 12 of his game-high 20 points in the first quarter as Ridley capped its season with a 61-51 win over Upper Darby.
Fleming's early offense helped the Green Raiders (11-11 overall, 8-8 Central League) run out to a 17-5 lead that they wouldn't relinquish.
Liam Thompson scored 12 points, and Jimmy Bramwell added 10 for Ridley.
Noah Walker led Upper Darby (6-15, 5-11) with 15 points. Magd Adelwehab added 13, and Bayir Hodges tallied 10.
In nonleague action: