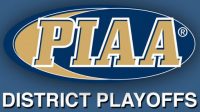 By Neil Geoghegan
Believe it or not, Tuesday evening was a sort of homecoming for Griffin Barrouk.
And just when it looked like the West Chester Rustin star and Hofstra commit was poised for a glorious return to the city of Chester, things went horribly wrong.
When his Rustin squad travelled to meet traditional power Chester in the District 1 Class 5A title game, it wasn't the first time Barrouk had squared off against this city's best basketball players. In fact, the 6-foot-5 senior shooting guard has been coming to Chester since he was a pre-teen, testing his skills against the best competition he could find.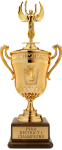 The biggest outing of Barrouk's high school career, however, was also his last. Late in the first quarter, with Rustin trailing by a bucket, he fell to the ground awkwardly while battling against the Clippers' Isaiah Freeman for a loose ball. It was obvious immediately that this was an injury he was not going to shake off.
"We don't know the extent of the injury but it didn't look good," said Rustin Athletic Director Devon Landgraff.