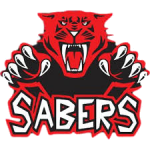 Last year's District One single A boy's basketball champions traveled up to Allentown to take on District 11 powerhouse Executive Education Charter in a huge early season boys high school basketball game in the Lehigh Valley.
Executive Education Charter beat Chester Charter, 67-50 at the spectacular Rapt Gym.
6-5 senior and college recruit Jevin Muniz, one of the top players in the state, led Executive Education (3-1) with 24 points.
6-5 senior Sean Deshields led the Sabers (0-1) with 14.
Chester Charter travels to face Faith Christian this Wednesday, January 13th.