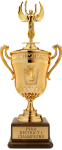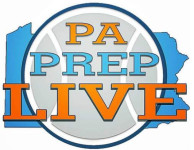 By Neil Geoghegan
When head coach John Goodman emerged from the locker room following Downingtown East's historically significant 51-31 triumph over visiting Penn Wood in the first round of the District 1 Class 6A Basketball Playoffs he was soaked."We wet him up," acknowledged Malik Slay, the Cougars star guard. "We had all the Gatorade bottles filled with water. As soon as he walked in, we got him."
For the first time in program history, Downingtown East celebrated a district playoff victory on Friday. And perhaps even more impressive than the win was how the Cougars did it.
"For people outside our program, this may just be a playoff win," Goodman said. "But for us, it's a breakthrough. We've been fighting for six years just to put ourselves in a position like this, so to be able to get it done – without three of our top four scorers – is special."
Regular starters Andrew King (ankle injury) and Corey Hernandez (flu) missed the game. And to complicate an already troubling situation, a third starter — Tariq Kalim — took a hard fall and injured his back early in the second period and never returned.