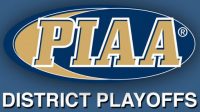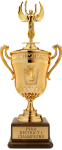 By Josh Verlin
The only team with championship game experience is the 5A top seed West Chester East (25-2), which lost to Sun Valley in last year's 5A title game. The Vikings have largely a new rotation, save for two key pieces: seniors Andrew Carr and Tym Richardson, who carry a large percentage of the offensive load.
Carr, a 6-9 senior bound for Delaware next year, is the focal point for East, and a serious problem for No. 7 seed Penn Wood (16-7). But Matt Lindeman's team is playing its best ball at the right time, riding an eight-game win streak into its first district title game since the Patriots competed in the 6A bracket in 2010.
"We haven't seen that 6-9 all year, so it's going to be a little different," the fourth-year head coach and '98 Penn Wood grad said. "But the best thing about our kids is they just play, and it doesn't matter who they play, they just like having fun and they play as hard as they can, so I expect we'll do that again on Saturday."
(click on this link for more game stories)
Webmaster's note: The District One – 5A Boy's (3 PM) and Girl's (1 PM) Basketball Championships on February 29th will be audio broadcast LIVE right here on Delcohoops.com!