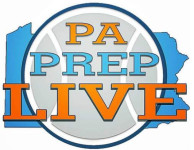 By Matthew DeGeorge
Any summer afternoon while they were growing up, you knew where to find Obinna and Ebuka Nwobodo.The sound of the basketball thudding off concrete would be the giveaway, studded with the occasional good-natured trash talk. For hours, from noon until it was too dark to see, at the basket nailed to the overhang behind their Northeast Philadelphia home, the two brothers would be shooting.
On one side was Ebuka, now a 6-1 freshman guard/forward for Delco Christian. On the other was Obinna, a 6-4 junior center. Together they are a study in contrasts, their rough edges helping polish each other's games. Against the bigger Obinna, Ebuka learned how to move faster and smarter with the ball. Against the speedier Ebuka, Obinna focused on devising the most efficient path to the rim.
All those hours on the unforgiving concrete – "if you fall, there's going to be blood," Obinna said – have put them in a remarkable situation. Both contributed from the start of their careers at DC and are enjoying their first season playing together for the Knights.
"It's so exciting," Obinna said Tuesday. "He can be really, really great, way better than I can ever be. So for me, I have to be there to mentor him throughout the whole way."