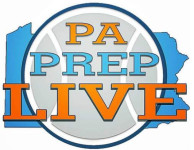 By Matt Smith
Mary DeSimone's hot hand from 3-point land in the PIAA Class 5A quarterfinal round helped Archbishop Carroll advance to the final four for a second year in a row.
The senior guard didn't have many opportunities to shoot the ball Tuesday, but didn't disappoint when she held Carroll's state fate in her hands.
DeSimone stood at the foul line in overtime and made both attempts to give Carroll the lead for good against District 11 champion Southern Lehigh. The Patriots then went 9-for-10 at the charity stripe in the extra session en route to a 39-32 victory.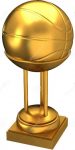 Carroll will thus play District 7 champion Chartiers Valley Saturday in the Class 5A championship game at the Giant Center in Hershey. Carroll is vying for its third PIAA title.
DeSimone was ready for the pressure-packed moment.