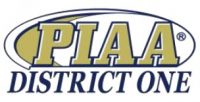 By Corey Sharp
When a team holds Coatesville's Jhamir Brickus to 13 points entering the fourth quarter, it has to feel good about its chances. The junior guard averages 26.6 points per game.
But Coatesville showed Tuesday night that it has more than Brickus, as Dapree Bryant and John Proctor scored 20 and 18 points, respectively, in a 71-66 victory over Lower Merion in the District 1 Class 6A semifinals at the Liacouras Center.
"They picked me up," Brickus said. "I just had to play defense and I made everyone around me better by creating space for them."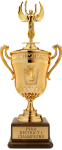 Lower Merion played a box-and-one defense against Brickus for most of the game, and held the junior without a touch until 2 minutes, 43 seconds remained in the the first quarter. It was working, as the Aces took an early 16-4 lead. Jack Forrest led the charge with 12 first-quarter points.
"We've seen this before," Coatesville coach Fred Thompson said. "We kind of got a little loud on the bench because we weren't guarding, but we settled down and got our composure back."
(click on this link for the full story)
Webmaster's note: Delcohoops.com will be LIVE audio Internet broadcasting this Saturday's PIAA District One 6A final boy's basketball game.  Our broadcast will begin at 5:45.