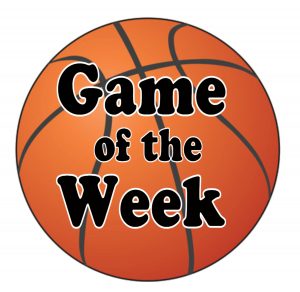 By Josh Verlin
Coatesville sophomore DaPree Bryant's steal-and-score just before the buzzer sealed a 60-55 win over Lower Merion in the penultimate game of four at Widener on Saturday afternoon and evening.
The Red Raiders held a 32-19 lead over the Aces at halftime, but Lower Merion mounted a third-quarter comeback to even take a brief 40-39 lead before a Jhamir Brickus 3-pointer put Coatesville back up two points going into the fourth.
Brickus (18 points) added seven more points in the fourth quarter as Coatesville (6-3) never again gave up the lead, though Lower Merion (6-2) didn't make it easy. Though the Aces went nearly three minutes without scoring in the game's closing stretch, a 3-pointer by Jack Forrest (14 points) cut it to 56-55 with 45.9 seconds to play.
Lower Merion had one final possession with 13.5 seconds left after two Brickus foul shots, but Bryant made sure the Aces didn't even get a final look, snatching the ball and racing up the sideline to deposit the ball through the hoop just a split-second ahead of the buzzer for the last of his seven points.
Steve Payne led Lower Merion with 15 points. Brickus was joined in double figures on Coatesville by Chuck Smith's 14 points.
(Webmaster's note: The Coastesville vs Lower Merion game was our Game-of-the-Week and can be heard on our Archives link by clicking on the player below)
Podcast: Play in new window | Download
Subscribe: RSS