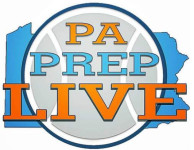 By Harry Chaykun
Springfield basketball coach Kevin McCormick was happy to see the school's student body well-represented in the stands as the Cougars hosted Wissahickon in a PIAA District One Class 5A playback game Wednesday night.
The students who watched the home team earn a 68-62 decision were happy to join in a post-game celebration as Springfield earned the chance to compete in the state tournament for the first time since 2010.
It wasn't easy, though.
The Cougars won despite falling behind by 14 points in the third period, when they made only one field goal in eight minutes. There was an intentional foul against Springfield that helped Wissahickon built its lead by scoring 12 consecutive points.
The strangest situation during all of this craziness occurred when Trojans junior Marlyn Jordan was fouled on his way to the hoop. The ball never did go through the basket, but the officials conferred before ruling that the goal counted. They never did make it clear that they were awarding two points because of a violation such as goaltending.
"I'm glad it didn't turn out to be a one- or two-point game in their favor," McCormick said with a smile.
Springfield will visit Chester Friday night in the district's fifth-place game. Among the things that made that possible was senior Zach Chevalier tossing in a 3-point shot at the buzzer ending the third period to cut Wissahickon's lead to 10. The Cougars got hot from the floor from there and took advantage of the double-bonus from the foul line for the final 5:43 of the game.
(click on this link for the full article)