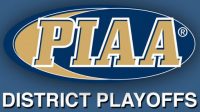 By Bob Grotz
When all was said and done, it was impossible to believe the Chester High Clippers trailed three times in their runaway 73-40 District 1 Class 5A semifinal victory over Phoenixville Friday.
At the end of the day, the Clippers (11-1) had a lot of energy left while their opponent had to be wondering how you can play so hard and fall behind by such an astronomical number.
The full court press had a lot to do with that, and few teams in the history of Pennsylvania High School basketball do it like the Clippers, who tow a seven-game win streak into the District 1 title game against West Chester Rustin, which rolled to a 68-57 success over Unionville in the other semifinal.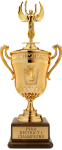 "The beginning of the game, we wanted to recognize who the shooters were," Clippers coach Keith Taylor said. "That (Mike Memmo) was killing us. He hit some big-time shots. Pulling up for three-pointers on the fast break, that's tough to defend. And they played hard the whole game. Whether they were up or down, they just played hard.