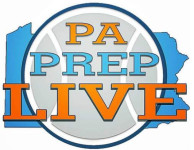 By Matthew DeGeorge
Leading by eight points as the clock ticked under two minutes, conventional wisdom might have favored Chester dropping its three-quarter-court press, on the road against a Penn Wood team with decent outside shooters.
But the calculus for coach Keith Taylor was simple: The press earned the Clippers that lead in the fourth quarter, so why not trust his team to execute and finish it out?
The Clippers rewarded their coach's confidence, holding Penn Wood down for a 57-46 Del Val League win. It's Chester's seventh consecutive victory and marked a sedate evening at the Shoebox in the first home game since Tuesday's affair with Academy Park had to be suspended with a minute to play due to a brawl involving fans.
"We practice it and do it how we do it in practice, to slow the teams down," guard Rahmee Gilbert said. "… We all take pride on defense. Bigs come in and play their part. Guards we come in and hold our defenders down."
(click on this link for more game stories and scores)
Webmaster's note:  The Clippers play the Harrisburg Tigers tomorrow at 3:30 in Chester. Delcohoops.com will bring you all the action in our Game-of-the-Week broadcast starting at 3:15!