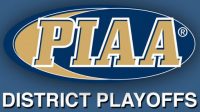 By Matthew DeGeorge
Since the calendar flipped to 2020, Chester has found itself on the wrong side of the ledger just one time. The Jan. 18 setback to Baltimore's Polytechnic High School is the Clippers' only loss in the last 18 outings.
And in last week's win over Lower Merion, they got a boost with the return of Fareed Burton, who had missed the previous three games, including the first-round postseason win against Haverford. It's a big boost to return a starting point guard for Tuesday's date with top-seeded Methacton in the District 1 Class 6A semifinal game at Temple. Tipoff is at 7:30 p.m.
Burton was quiet against Lower Merion, going 0-for-5 from the field for just three points. But his energy on the defensive end helped repel the threat of Lower Merion's Sam Brown. And for a team that only goes seven players deep when everyone's healthy, every body off Keith Taylor's bench counts.
"It's a pleasure to have Fareed back," junior forward Karell Watkins said after the game against the Aces. "We were missing him. We needed his energy. We needed his hustle. We just needed everything from him, and he gave it to us tonight."
(click on this link for the full story)
Webmaster's note: Both today's D1 6A Chester vs Methacton and tomorrow's D1 5A Penn Wood vs Penncrest semi-final playoff games will be broadcast LIVE  on our Game-of-the-Week broadcast. Today's broadcast begins at 7:15 PM while tomorrow's will begin at 5:45 PM.