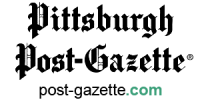 By Mike White
So how would one of the best teams in WPIAL boys basketball fare against a perennial power from near Philadelphia? Pretty good for one half, actually.
But then came the second half and Chester acted like … well, Chester.
On a frigid night outside, Chester turned up the heat in the second half Sunday night and went on to defeat Penn Hills, 84-77, in the Stand Against Violence Showcase at Woodland Hills.
The Showcase is a three-day event at Woodland Hills that will conclude Monday. Although some teams pulled out of the event because of the weather and some games were cancelled, 20 games still will be played. A number of the teams involved came from out of state.
Penn Hills is the defending WPIAL Class 6A champion and is the Post-Gazette's No. 3 WPIAL Class 5A team this season. The Indians should challenge for a WPIAL title.
(click on this link for the full story)