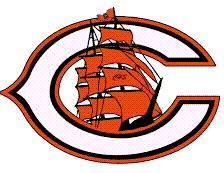 Bishop Loughlin had no answer for Chester's Karell Watkins.
The 6-4 junior forward tallied 28 points, 17 rebounds and two blocked shots to lead the Clippers to a 65-57 victory over the Lions in the Stand Against Violence Showcase at Woodland Hills High School.
Watkins scored eight points in the second quarter and eight in the final period to help Chester (12-3) bounce back from a 86-67 loss to Baltimore Poly, the #24 team in the ESPN. com rankings.
Akeem Taylor collected 13 points, seven rebounds, six assists and four blocked shots. Fareed Burton also had a big game with 11 points, seven rebounds and six assists. The Clippers had 19 helpers on 27 made baskets.