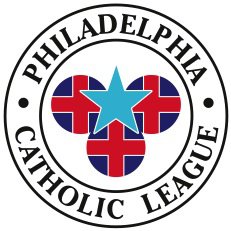 By Ari Glazier
You can dissect a game as much as you want, but more often than not the difference between a resounding win or a deflating loss comes down to making shots. Last Friday, Neumann Goretti went 1-for-23 from deep against Cardinal O'Hara at home, resulting in a seven-point loss in which the Saints trailed by 16 at halftime, costing N-G a regular season Philadelphia Catholic League championship. 
One week later, N-G stormed out of the gate with an even more commanding opening half than O'Hara enjoyed last week: they went into the third quarter up 22 points, and finished with a 71-46 win.
Unlike the previous meeting, where the trailing team was able to make things interesting down the stretch, Neumann didn't let up. 
"We were open," Saints coach Carl Arrigale said. "We were open in our home gym and missed shots like that because we weren't ready to play. We just didn't shoot them with any conviction. We didn't play with any kind of force. Tonight we saw a different group."