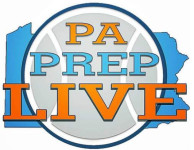 By Matthew DeGeorge
As Archbishop Carroll entered the locker room at halftime Friday evening, it didn't take much to divine what was missing for the Patriots.
Yes, they had led the entire first half until Nicholas Filchner's buzzer-beating, step-back 3-pointer sent Allentown Central Catholic into the break up a point. But with just four combined points from their big men and an unsustainable hit rate from 3-point range, the remedy was clear: Carroll had to pierce the Vikings' aggressive 2-3 zone by going inside.
It took all of three possessions in the second half, all passed through the hands of junior pivot Tairi Ketner, to ingrain a plan that would eventually earn Carroll a victory.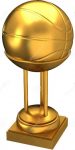 Ketner scored 14 points and grabbed 17 rebounds as Carroll pulled in the third and hung on in the fourth for a 64-57 win in the first round of the PIAA Class 4A tournament at Bethlehem Liberty's Memorial Gymnasium.
Carroll (16-10), the third seed from District 12, advances to Tuesday's second round to take on Lancaster Catholic, the District 3 runner-up that beat Northwestern Lehigh 63-46 Friday.