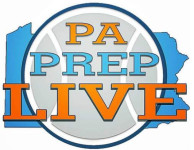 By Matthew DeGeorge
Having a 6-foot-9 center on your roster is a luxury at a public high school, the product of geographic fortune. Getting the most out of such length on the court is earned, through game-planning and practice.
West Chester East center Andrew Carr showed both sides of that Saturday night. He did the tall guy stuff that added up to 18 points and 11 rebounds. But Carr's place as the keystone in the Vikings' zone defense spelled the difference, getting the top-seeded Vikings into the state tournament via a 57-46 win over No. 8 Penn Wood in the District 1 Class 5A quarterfinals Saturday.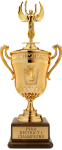 East (20-5) advances to next Wednesday's semis at Norristown High to face two-time reigning champion Penncrest, which took down No. 5 Rustin in overtime, 58-49. The Vikings also clinched their first states berth since 2002.
(click on this link for the full story)