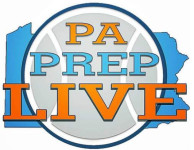 By Bob Grotz
The last time Chester played, senior Jordan Camper looked at the clock winding down in a loss to Upper Merion and mistakenly thought the season was over.
The PIAA's eccentric District 1 5A playoff system will do that to you.
Camper obviously was relieved that he had been wrong. You could see it in the way he answered with 16 points and a powerful low post presence Wednesday night, sparking the Clippers to a 64-45 win over West Chester Rustin and a berth in the state tournament.
"We all wanted to play as hard as we could," Camper said. "We didn't want to have that same feeling tonight."
The Clippers (19-6) host Delaware County neighbor Springfield Friday night for seeding in the state tourney. The Golden Knights must beat Wissahickon to qualify for states.
The Clippers had to work to get this victory, as they trailed after one quarter and led by just four points at the intermission.
A 14-3 run to end the third quarter ended the suspense. Camper, Ahrod Carter (15 points) and Jamar Sudan (12 points) scored four points each in that outburst, one fueled by full- and half-court presses and a blistering tempo. It sure looks like the Clippers are back.
"It was our defense," Carter said. "We played hard and well on defense. We slid on every rotation right. We got the proper spacing on the floor. We just got the job done tonight. I think (the press) made them nervous. I don't think they had a ball-handler, in my opinion. And when you don't have a ball-handler, you can go haywire. They made their run. We knew we were going to make our run. We're known for defense and getting on the break and run and hustle. We're not really a half-court team."
(click on this link for the full article)