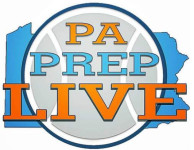 By Matthew De George
With Archbishop Carroll desperate to halt a four-game skid, Mark Bradshaw picked an ideal time to have a career game Sunday.
Bradshaw scored a career-best 24 points, including a layup with 10 seconds left in regulation to push the game to overtime, as Carroll survived with a 68-65 victory over Lansdale Catholic in double OT.
Sunday was just Bradshaw's second double-figures game of the season; he added 12 rebounds.
The Patriots (13-7, 5-6 Catholic League) squandered a six-point lead to start the fourth quarter of a back-and-forth affair, requiring Bradshaw's heroics to push the game to the extra frame. Carroll led by three points late in the first overtime before Mike Ottomano hit one of his six 3-pointers to knot the score.
In the second OT, Justin Anderson canned a 3-pointer to put Carroll up five. But four missed free throws left the door open for the Crusaders, but they couldn't capitalize.
Anderson scored 15 points to go with five assists and six rebounds. Colin Daly contributed 15 points and seven rebounds for Carroll.
Ottomano finished with 22 points for LC. Starkey Gabel added 18 points, and Jack Kusters provided 13.