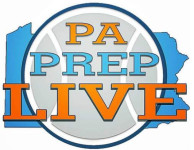 By Matthew DeGeorge
 Haverford School's game had ended Wednesday night, but Jameer Nelson Jr. and Christian Ray were still playing the two-man game.The Fords are in a rare position in program history, defending an Inter-Ac title for the first time since 1999, which has Bernie Rogers' squad toeing a fine line between pride and hunger.
"We just take it on, take that hungry mentality," Nelson said Wednesday. "We just try to stay, what's the word?"
"Level-headed," Ray interjects.
"And motivated," Nelson adds.
That postgame press pick-and-pop informs the dynamic the Fords hope to employ in their title defense. Nelson, like his namesake bound for Saint Joseph's University, and Ray, a La Salle commit, are the headliners. But opponents that try to shut down those two exclusively run the risk of being trampled by the rest of a deep roster.