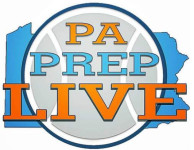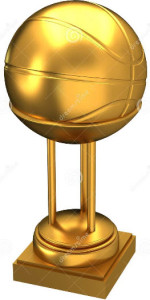 By Tom Nash
Her teammates were out of control.
The moment was just too much for them.
"Guys! We haven't even gotten the trophy yet," said Abby Kapp with a bright smile pointing to the shining trophy still yet to be presented at midcourt.
Behind Kapp, Boyertown overcame a slow start Friday night and claimed the program's first PIAA Class 6A Championship with a 46-35 win over North Allegheny at the Giant Center in Hershey.
"No one could contain their excitement," said Kapp with a laugh of the postgame celebration. "That was such a special moment."
Similar to the postgame festivities, Kapp kept the Lady Bears level throughout the early goings of the game Friday night, scoring 10 of her team's 14 first-half points as Boyertown took a five-point deficit into the locker rooms. North Allegheny, the District 7 champion, was hardly dominant, but looked plenty in control early on.
That all changed during the second half. Boyertown, the sixth seed out of District 1, utilized an eight-minute, 18-2 advantage between the third and fourth quarters to ultimately seal it.
The opening 16 minutes looked to be anything but the team that played its way through the district and state playoffs earlier this month. Boyertown committed 13 turnovers and shot just 4-for-18 from the field in the first half, that effort polished a bit by Kylie Webb's 3-pointer a minute before the halftime buzzer sounded.