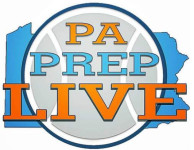 By Matt Smith
Boyertown's Abby Kapp knew the shot was in the moment it left her fingertips.
It was a beauty of a basket — the game-winner, of course — and the last ride for an awesome Cardinal O'Hara team that was a heavy favorite to return to Hershey's Giant Center for a second straight season.
And yet, every once in a while, there's a team that comes along and rewrites the script. It was District 1's sixth-place finisher, one of 11 teams from the district to qualify for states, that gave O'Hara the fight of its life and proved deserving of a spot in Friday's state final game against North Allegheny.
In the end, it was all about Abby Kapp, the best player on the floor Monday night at Spring-Ford High. Kapp's 15-foot jumper sailed over the reach of Mary Sheehan and was deposited for the deciding two points in Boyertown's stunning 39-37 defeat of O'Hara in the PIAA Class 6A state semifinal.
The game clock expired, and teammates rushed on the floor to congratulate Kapp, but officials put 1.1 seconds back on the scoreboard. Alas, O'Hara's desperate, full-court heave as time expired didn't come close to falling in.
(Webmaster's note: The Cardinal O'Hara vs Boyertown game was our Game-of-the-Week and can be heard on our Archives link on the left hand side of the page.)