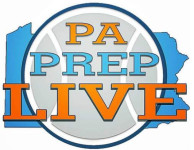 By Matthew DeGeorge
Bonner & Prendergast ceded the high ground in the race for the Philadelphia Catholic League regular-season title with Wednesday's loss to La Salle.
Sunday, it wrestled it back.
Isaiah Wong scored 26 points, and Tariq Ingraham and Ajiri Johnson dominated in the post to help Bonner & Prendergast hand Neumann-Goretti its first Catholic League loss, 73-70, Sunday.
Ingraham scored 16 points, and Johnson scored 13 points. Donovan Rodriguez added 10 points for the Friars (15-3, 8-1), who are now even with the Saints with one loss in the league each.
Also in the Catholic League: