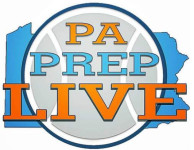 By Bruce Adams
With six seniors on their roster – three who have played varsity basketball since their freshman year – Bishop Shanahan is looking to make this PIAA post-season a truly memorable one.
So, minutes after the Ches-Mont tournament champs defeated seventh seed West Chester Rustin, 63-50, in the PIAA 5A District 1 boys' basketball quarterfinals Saturday afternoon, wrapping up a state tourney berth, the No. 2 seed Eagles (22-4) were focused on unfinished business.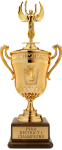 "Today's win feels pretty good, but it's just a first step for what we want to accomplish," said Shanahan's big man, 6-foot-7 senior Kevin Dodds, whose powerful scoring (18 points), rebounding and passing underneath was key to the Eagles' victory Saturday. "We lost in the district semifinals last year, and we want to do better than that this time."
Wednesday in the District 1 5A semifinals, Shanahan will play the winner of Saturday's evening's quarterfinal between No. 3 seed Chester and sixth-seeded Sun Valley. Wednesday's contest, to be held at Temple University, will be Shanahan's fifth district semifinal since 2011. The Eagles have lost in the District 1 semifinal the past two years.
On Saturday, host Shanahan grabbed the lead for good late in the first period and kept building on it, relying on some crisp passing, with the 6-foot-7 Dodds as the hub of the Eagles' attack.