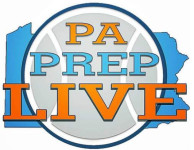 By Matthew DeGeorge
Defenders beware: Stopping Neel Beniwal doesn't just mean shadowing him to the 3-point line.
Beniwal, Delco's leader in 3-pointers made, connected on just one longball Monday, but he scored 25 points to give Garnet Valley a 72-57 win over Ridley in a battle of two Central League teams aspiring for berths in the District 1 Class 6A field.
Beniwal scored 10 points in a third quarter when the Jaguars (13-7, 9-5 Central) opened up a cushion via a 25-9 edge. Beniwal was 8-for-10 from the line in addition to seven two-point baskets. Carl Schaller scored 14 points, and Greg Vlassopoulos added 12 points for GV, which snaps a four-game slide.
Enoch Clark led Ridley in the post with 19 points. Josh Howard buried five 3-pointers for 15 points for the Green Raiders (12-7, 7-7), who've followed seven straight wins with two consecutive losses.
In the Catholic League: