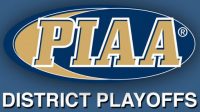 By Austin Hertzog
It may feel like the winter scholastic sports season has just begun. Nevertheless, its postseason is upon us.
The structure of the District 1 basketball playoffs fully came to light last week.
The delayed season due to the COVID-19 pandemic and subsequent fallout has forced significant changes on the postseason picture.
Here is the basketball look at the postseason for District 1:
The basketball postseason will follow the same format used in team sports in the fall with only district champions advancing to the PIAA tournament. It's a drastic change for District 1, especially in Class 6A where 11 girls and 10 boys teams advanced last year.
The single-elimination postseason will begin on March 6 or later. Fields will be set on March 3. The modified District 1 tournament will feature 20 qualifiers in Class 6A and 10 in 5A. In 4A, two boys and four girls teams will qualify.
The boys and girls District 1 champions will begin at various round of their respective PIAA tournaments. PIAA Class 4A-6A championship games will take place March 25-27 at Giant Center in Hershey.
Boys Class 6A >> 20 qualifiers. Dates: first round, March 6; second round, March 9; quarterfinals, March 12; semifinals, March 16; championship March 19. The District 1 winner advances to the PIAA semifinals on March 23 against the District 11 or 12 champion with the championship taking place March 27.
(click on this link for the full basketball playoff story as well as for other playoff sports)