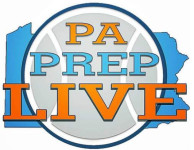 By Dennis C. Way
The question going into Wednesday night's Philadelphia Catholic League playoff first-round game between Archbishop Carroll and La Salle was how well could the young Explorers hang with the Patriots.
It took about eight minutes of playing time to find out.
Carroll blanked the Explorers in the first quarter, then blazed to a 59-37 win that ended La Salle's season and propelled the Patriots into a meeting with Neumann-Goretti Friday night at Widener University.
AJ Hoggard had 15 points, 12 in the second half, as Carroll built a 12-point halftime lead then refused to look back.
"It's nice to be that locked in defensively," said Carroll head coach Paul Romanczuk, after the Patriots held La Salle scoreless in the first. "That's what you need against a well-coached team like La Salle."
Meanwhile, the Explorers never got completely on track — at least not until it was far too late to get back in the game.
"We missed some open shots in that first quarter, and it never got better," said Explorers head coach Joe Dempsey. "We told our guys to be patient, and they were. But we were never really able to get back in the game."
They were unable to get back because Hoggard and Khari Williams (14 points) got the Patriots in up-tempo mode in the second half. And the Explorers, drilled to stay patient, couldn't keep up the increased pace.
Early on, Carroll tried to push the pace, only to run into a determined Explorers offense that was just not willing to maintain that tempo.
It bogged the Patriots down for a time. But after intermission Carroll just exploded.
(click on this link for the full article)