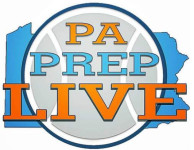 By Jack McCaffery
Matt Arbogast stepped to the perimeter Friday, accepted a pass, turned toward the basket and wondered where everybody had gone.
The Penncrest forward, a key to the Lions' continuing successful season, didn't see a defender in his face. Or within a foot. Or two. Or three. Or anywhere.
"It was different," Arbogast said. "So I just thought, 'Get to the hoop.'"
Though it didn't happen immediately, it happened enough late at Plymouth Whitemarsh for Arbogast and the Lions to punish a strangely risky Wallenpaupack defense in a 53-42 first-round victory in the PIAA Class 5A boys basketball tournament.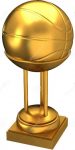 Determined to defend with diligence everywhere else, the Buckhorns were content to plant center Gabe Springer in the lane. That allowed Arbogast, or any one Lion at a time, to not be defended at all.
The gimmick worked only to a point. That point came in the second half when Arbogast wrestled inside for all of his nine points and help reject a late Wallenpaupack push. More, the 6-4 Arbogast made a vital steal with 3:03 left to preserve a 10-point Lions lead, then had two massive rebounds in the final 1:30 to show that he was big enough to meet the challenge to play underneath.
"I like playing against those types of kids," Arbogast said. "The energy comes out. There was a little smack talk here and there. But that was about it."