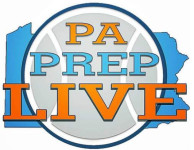 By Matthew De George
All that stood between Davoughnte Brown and the basket was 40 feet of open hardwood Wednesday night.
In the closing seconds of the first half, the Academy Park forward picked the pocket of Bishop Shanahan guard David Angelo, stretched low to the ground to keep alive a dribble and eyed the open basket for a fast-break slam that would've offered consolation and momentum from an otherwise dour first 16 minutes.
That is, until the whistle blew for a double-dribble.
It was that kind of night for the No. 13 seed Knights, who couldn't get out of their own way in a 59-39 handling at the hands of No. 4 Shanahan in the first round of the District 1 Class 5A tournament.
In an affair that was rarely pretty, an Eagles first-half onslaught accrued a 33-14 lead sufficient to coast through some choppy waters after the break to secure a second-round date with No. 5 Rustin, which beat Glen Mills, 57-50, Tuesday.
The third quarter was the nadir for action. Shanahan (18-7) hospitably offered Academy Park a lifeline with just two points in the first five minutes of the half. The Knights didn't oblige, hitting just one field goal in that stretch on a generally poor night.
(click on this link for the full article)